It's been three months since Elgin crossed over the Rainbow Bridge.  There still is not a day goes by that I don't think of him.  The silence of the house was deafening, and overpowering without him.  I cleaned all the slobbers I could find, laundered all the bedding, threw away all the worn-out toys, and packed everything into storage.  And then an opportunity crossed our paths and we couldn't let it pass…. Binda.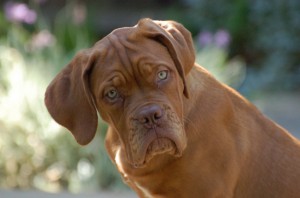 (Let me explain the naming convention:  all of our dogs are "watch" dogs, and so we've had a succession of different brands…the boxers were "Seiko" and "Swatch", and then there was "Elgin", so now we've got "Binda", a relatively new watch company. )
Her temperament couldn't be further from Elgin's.  Whereas Elgin was very aloof, very businesslike, loved to check out every loud noise, and only  his family knew the signs of his affection (he let us love on him), Binda is quite shy, easily startled, scared of loud noises and people, but super affectionate.  We've dubbed her "Binda the Brave", in hopes she'll grow into her name.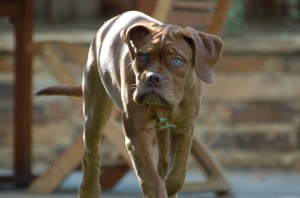 THE FIRST WEEK…
She ran and hid from her first squirrel encounter here, and I'm sure the squirrel was quite thrilled that his scolding elicited such a great response.  He has since boldly buried acorns in every potted plant I have outside, with no fear of danger.
Taking her for a walk around the neighborhood was a punishment worse than death, in hear eyes. Luckily she's food-motivated, and we made it to the park and back without completely falling to pieces.
Any loud noise would send her scurrying.
THE FOLLOWING WEEKS…
She's enjoying her walks much more!  Has met many new people, although very tentatively, and she chased a squirrel on our walk this morning!  It's going to take time and work, but she's a very smart pup, and is also very eager to please.  She's already potty trained and rings a bell to be let outside.  She knows "Sit" and has a tenuous grasp on "Down".  We're also working on "Stay.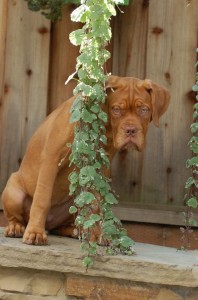 The best part?  She's healthy.  While I have great gratitude and respect for this wonderful Tripawd community, I hope never to have to post any bad news here.  I may post from time to time about the "Elbow Saver" I've made for the protection of those bony joints that get hygromas (looked into a patent, putting it off indefinitely until I figure out when/how to move forward).  But I hope I never have to post pictures of a 3-legged Binda.
Sending you all warm wishes,
Binda's family